---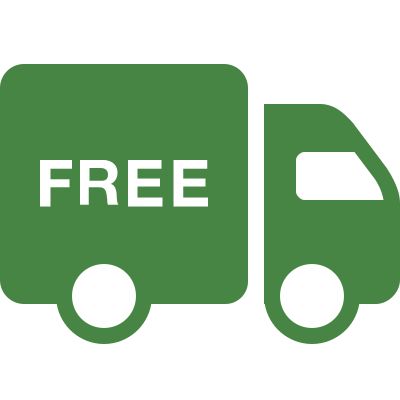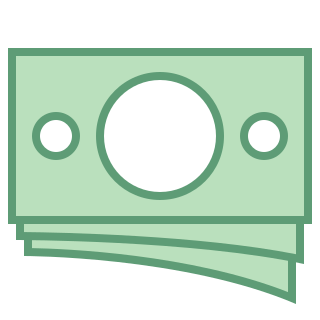 Description
Preserve your herbs, medicines, remedies, and oils for future use with the medium Harvest Right Pharmaceutical Freeze Dryer.

This mid-sized unit includes everything needed to keep your pharmaceuticals fresher for longer.

Whether you're building a stockpile for emergency preparedness or saving your favorite recipes for a later date, the freeze dryer is an easy-to-use unit.

Its intelligent engineering ensures you won't have to play with settings. It will detect your pharmaceutical and control the entire process.

Even when done, the freeze dryer retains the ideal drying temperature and vacuum pressure for each material. 

The medium Harvest Right Pharmaceutical Freeze Dryer will help keep your remedies potent and fresh.

Patented technology keeps the shape, potency, and color of all organic materials to prevent damage and a reduction in quality.

The medium freeze dryer is large enough to hold 4 liters of ice and can hold 7 7.5" W x 18" L trays.

That's a total of 6.5 sq. ft. of tray space to maximize each yield.

It will conveniently fit on a countertop, table, or cart and won't take up too much room in an average kitchen. 

Maintenance is simple and quick for a user-friendly experience.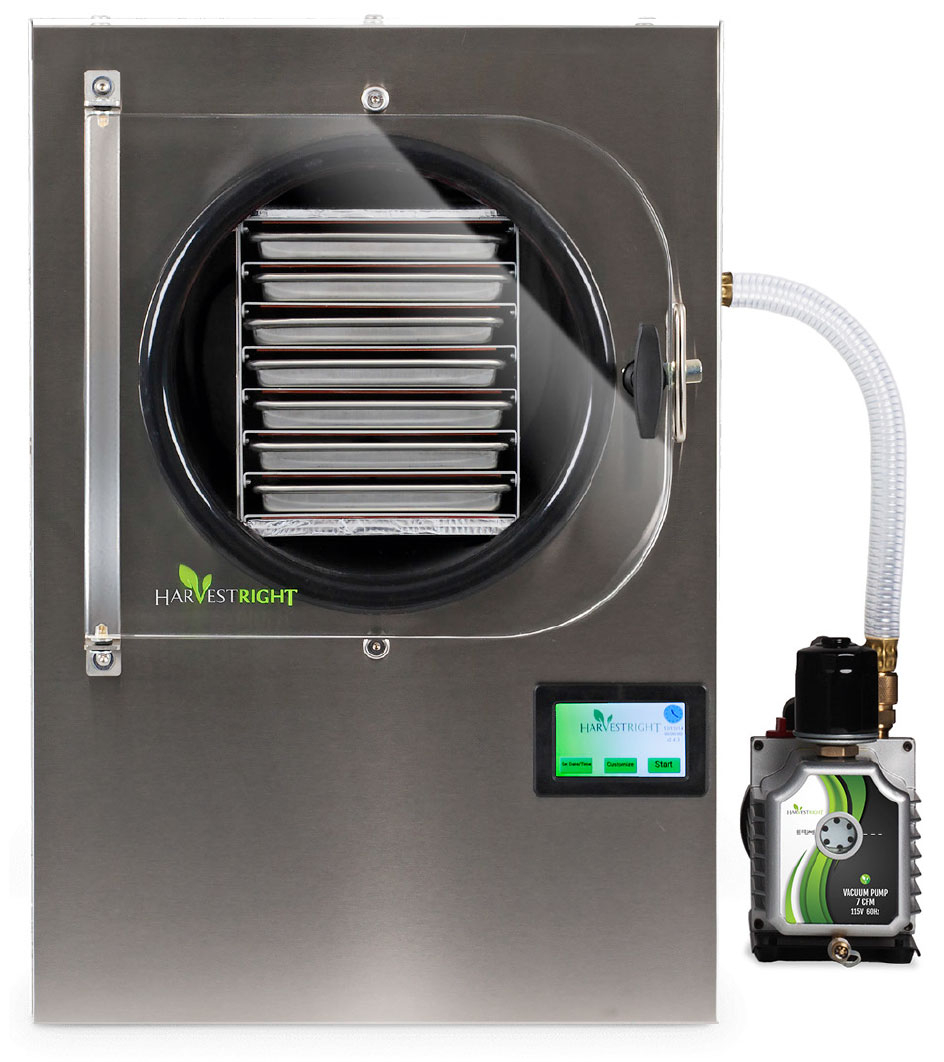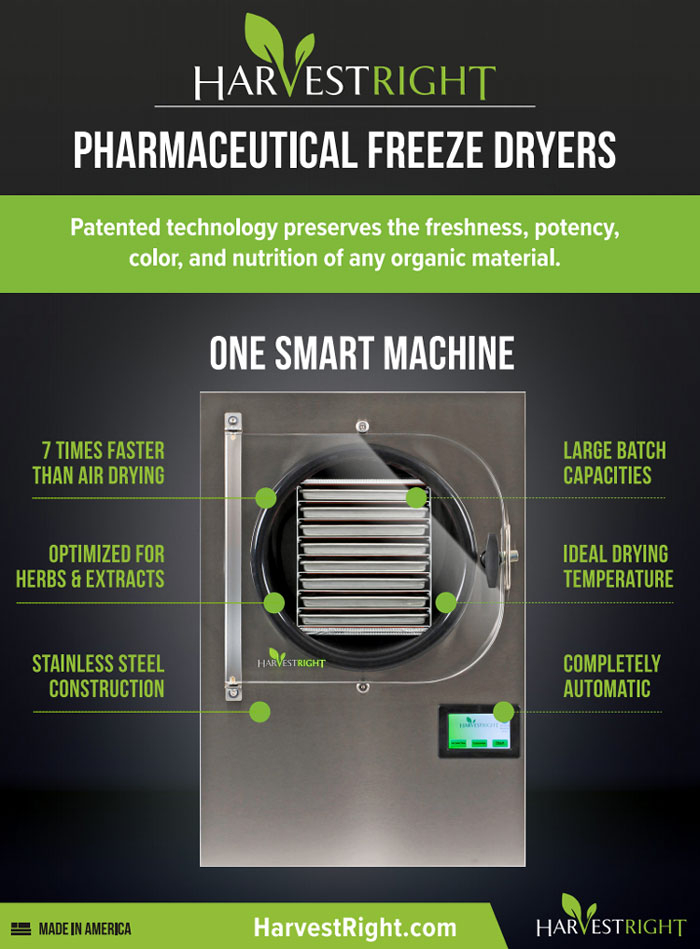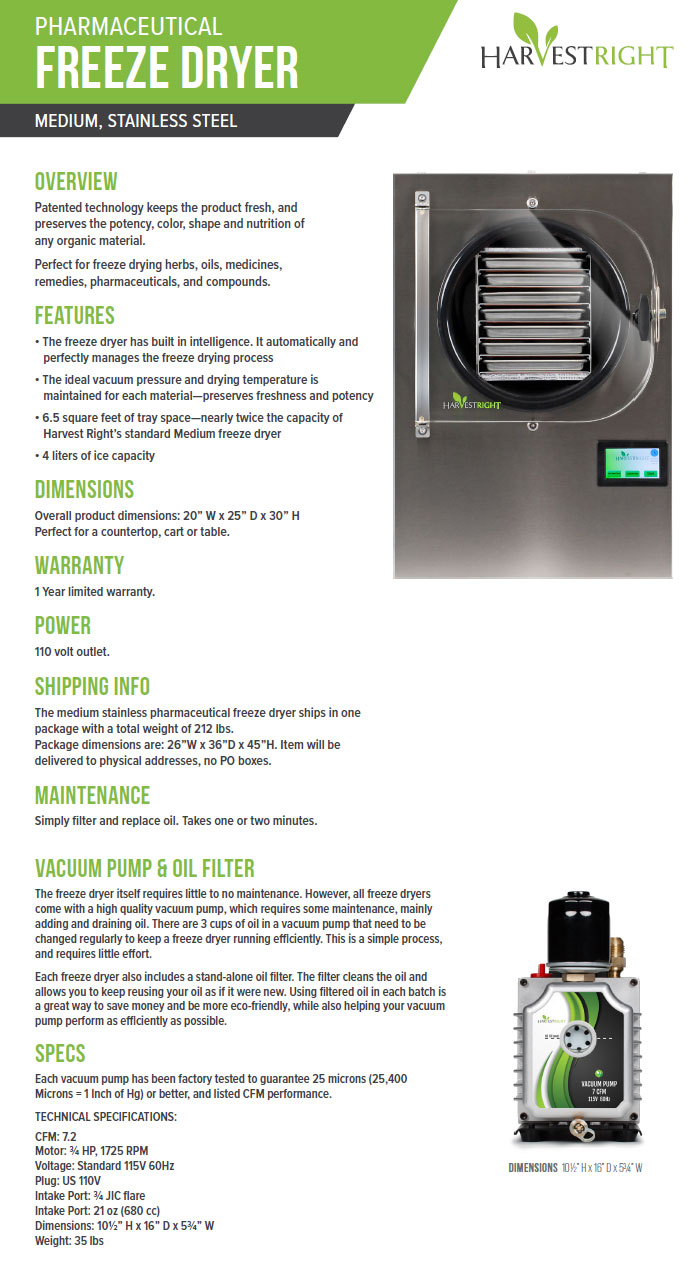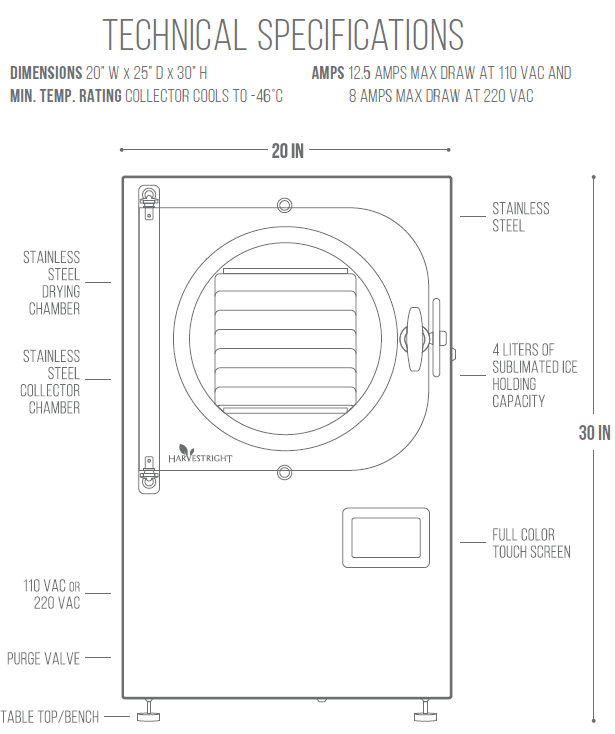 Harvest Right Freeze Dryer Overview


How to Setup Your Freeze Dryer
60 Educational Vidoes from Harvest Right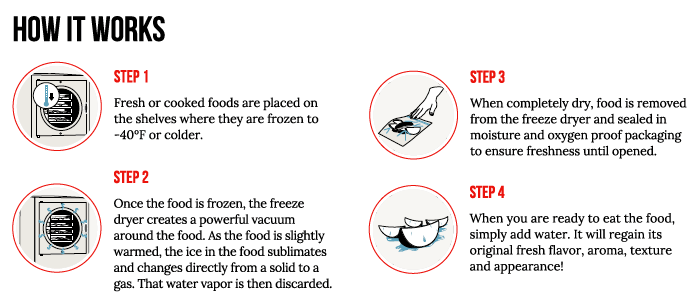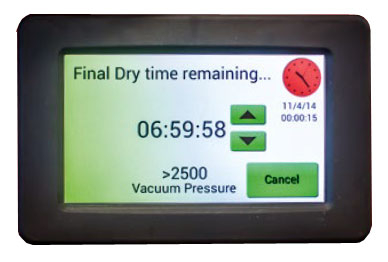 Payment & Security
Your payment information is processed securely. We do not store credit card details nor have access to your credit card information.